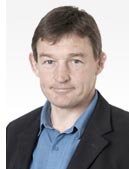 Business Development
Simon is a highly experienced, accredited coach who brings to his coaching extensive 'coal face' experience of professional service firm management and practice building following 22 years with international law firm CMS Cameron McKenna, where he was a Senior Partner and Board Member.
Simon specialises in coaching professionals to build teams and practices and develop their careers.  He has coached over 140 professionals to promotion to partnership and further promotion within their firms.
With John Timperley, Simon is a co-author of the book, In the Mind of the Rainmaker.
« Return to Meet The Team section