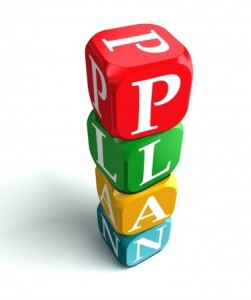 With the holiday season beckoning and the second half of 2016 commencing, many professionals will be taking stock of their BD performance and planning for the months ahead.  The summer holiday traditionally being a popular time for recharging, taking stock and planning.
To help you keep your 2016 BD plans firmly on track, here are 10 simple but highly effective activities to try in the months ahead:
1. Pay attention to what people are doing and saying – ask questions and be professionally curious and interested.
2. Don't stay in: get out of the office. Go out to where your potential clients congregate. Get involved with relevant groups frequented by your clients and contacts and be a contributor. What can you contribute to your contacts that would be of real value to them? Let people see you in action through speaking engagements, training and webinars, for example.  Give them a taster of your views and the help you bring.
3. Network with other professionals who are already doing business with the contacts you would like to meet. What insights can they bring, how are they building relationships with those contacts. How can you help each other?
4. Go for 'low hanging fruit' – people who are warm to you, who like you and see what you offer is relevant to them.
5. Use agendas to structure your conversations, and to give you permission to get onto topics and ask questions that may be difficult in an unstructured conversation
6. Give without expecting a return – the law of reciprocity applies – and you will often get back more than you have given. If not, at least you will have done some good.
7. Benchmark yourself against your competition – what are they doing that can give you fresh ideas and ways of doing things differently and better?
8.Keep on your contacts' radars via relevant 'touch points' throughout the remainder of the year and, in particular, when you are not actively working with them. Use relevant commonalities as easy 'low key' ways keep you in touch – shared sectors, geographies, interests and views are a good starter.
9. Use news as a 'hook' to get in touch or renew contact. Be current and then do something about it for the benefit of others. What do you know that will be helpful to them?
10. Personalise your communications to people – make your headers specific to their interests and priorities. Highlight in the first paragraph the key information or what they might need to do. You don't get more attention span than that these days.
For more insight and help in achieving your Business Development plans in the months ahead, please contact us on tel 44 (0) 20 7488 4419