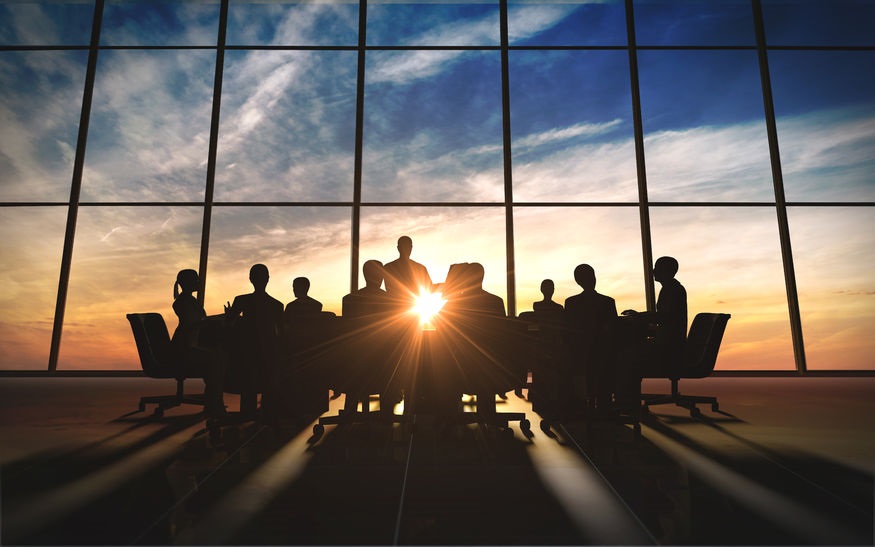 The pitching landscape for professional firms continues to be busy, whether that's a possible by-product of the current economic and political uncertainty is hard to say.  What is clear though is that clients are showing an increased keenness to review the value they gain from their advisers and re-assess their professional services expenditure and preferred firms.
In the current pitching environment, new approaches are emerging on both the client and firm sides.  From our research, here are 10 trends we've seen in 2019.
More prescriptive briefs
Many clients are now using their tender brief to explore what it would be like to work with a firm and test that firm's approach in a 'live' way.  Often incorporating a case study or scenario in their tender brief, the client challenges the firm to explain how they would approach the given situation and what key issues they'd flag from it.
A reduction in panel size… coupled and more panel firm collaboration
Consolidating the number panel firms down to those who can really add value is not new. What is, though, is the client demand that those left on a pared-down panel collaborate with each other for the benefit of the client.  In some cases, firms are expected to share resources, templates, precedents and other methodologies and systems for the client's benefit.
Increased commitments required…and given
Another trend has been an insistence by clients for reassurance that certain aspects of the firm's proposal will be adhered to.  Commitments such as certainty of cost, elements of added value, continuity of team members and diversity of the team over the medium-term are increasingly required, or demanded, if the firm wants to win the bid.
Increased risk sharing in fees
As part of their tender specifications, clients are looking for ways to mitigate risk when purchasing advice. This often leads them to explore alternative fee structures to the billable hour.  Fixed fees, capped fees, success-related and contingent fees are now featuring more strongly in client specifications – if nothing else but to test the competing firm's commerciality and tolerance of risk. 'Skin in the game' is the way one client described it.
Clients using the RFP process to get free answers
Whilst this client tactic is not new, the practice is intensifying as clients look to gain insights, evaluate different approaches and gain information for free in a volatile and uncertain economic and business climate.  To determine whether an RFP will genuinely lead to new work, it is important that the invited firm evaluates it carefully at the beginning and uses pre-pitch scoping conversations to determine the strength of the client intent to select an adviser vs get the answers for free.
Need a 'low cost service' offer…and credible innovation
Clients are showing increasing interest in how a firm project manages its work and how it delivers a competitively priced service.  Many large firms have established lower cost regional or overseas hubs where parts of their service components are implemented.  Increasingly clients want to know what the 'low cost' offering of a firm actually is. Partially because they may also be seeking quotes from boutique and challenger firms who offer exactly this type of lower-cost outsourced service.
Clients are also keen to understand how innovative a firm is, and how those innovations can help them to save money, save time, manage risk  or be more efficient – ideally all four. For example, what research and development the firm is committed to, use of cloud software and artificial intelligence are just some of the areas which clients are keen to discuss.
Single source/outsource model
We've also seen examples where clients have demanded one fee for all services delivered in a given year.  To do this an assessment and forecast at the start of the year is undertaken by the firm and client. From this a fixed price is reached.  This gives the client surety that their investment will remain on budget.  We expect more clients to be drawn to this model as uncertainty in the political and economic spectrum continues.
Production efficiencies for pitch document production
Given the time and effort that goes into a pitch submission, it's understandable that firms continue to review the efficiency of their approach.  This has led many to implement  automation of some of the process, particularly in proposal document production.  Whilst still seeking to tailor their response to the client, some standard information eg practice area and sector information, illustrative case studies and credentials, data protection, diversity and corporate governance statements are now being built into a database-led documentation process.  This populates the standard information quickly and effectively, releasing time to focus on the more client-specific content of the proposal.
Increasing use of presentation technology
In a bid to deliver a stand-out presentation, firms are increasingly making use of technology in pitches.  Using interactive pdfs, video, microsites etc they are finding ways to create a distinctive client experience – one which is more collaborative and memorable than the traditional pitching approaches. But, as we all know, the secret is to know your client, and know what will work in this specific pitch. 'Shiny object syndrome' may work for some clients but is the route to pitch failure in other situations.
Diversity/inclusion/ balance is a 'must have'
Our final trend is clients' interest in firms' wider credentials, ways of working and living its values. Scrutiny of Diversity, Inclusion, Balance and Sustainability policies and approaches are gaining more and more 'air-time' in pitch discussions.
Summary
In the highly competitive professional services, it's not surprising that pitching approaches continue to evolve.  Successful firms will be those who monitor the changing appetites of clients and flex their approach accordingly.
If you need help enhancing the pitching skills of your team to compete well in current market conditions, do get in touch to learn more about our training, coaching, e-learning and pitch support resources.