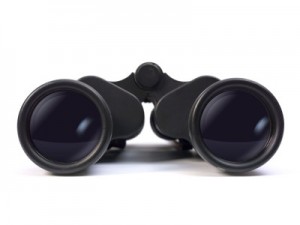 It's a well-known fact that is far easier to win work from an existing client, than a prospective one.  The challenge for many professionals though is how to spot opportunities in their client relationships, which in turn signpost new work.
A major part of the solution lies in how close you are to your client.  The closer you are and the greater insight you have of that client's current and future priorities; the easier it will be to spot areas where you or others in your firm can help.
Here are some ways successful professionals have sharpened their radar to quickly spot opportunities.
1. Lunch and learn sessions with the client – this is where the firm's team meet the client's team to gain a more comprehensive understanding of the issues facing the client's organisation, sector trends and challenges, as well as departmental priorities
2. Monitoring news – Google alerts, FT.com, sector press, LinkedIn and a variety of other business intelligence media give valuable insight into what is going on in the client's 'world'
3. Signing up to the client's marketing and news
4. Building more general 'how are things going' questions into client conversations – it's all too easy just to focus on the assignment or project at hand and discuss that. By building more general questions into the start or end of a client discussion, successful professionals gain a broader understanding of the current challenges and opportunities their client contact is trying to tackle
5. Channelling insight from across the team – observing change within the client as your team goes about its daily work with them can also flag opportunities. The key is to gather that insight and promptly act on it.  Every member of the team is a valuable insight source here and, even if they don't personally recognise the potential opportunity this points to, should feedback the information they've gleaned to the wider team who can assess the actions which stem from it.
Gaining insight to spot opportunities is the first step to winning additional work from an existing client.  The next challenge is to convince and gain their commitment to your proposition of help.  For further insight on our training programmes, coaching and e-learning in this area, please contact us on tel 44 (0) 20 7488 4419