By John Timperley and Simon Hegarty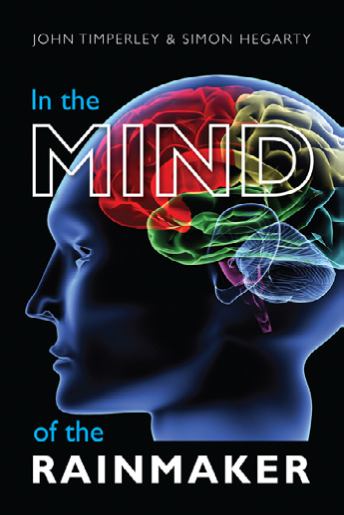 Every now and again in the business world you come across someone who appears to win work for their company, or firm, effortlessly and gracefully. He or she is regarded by clients as the 'go to' individual in their particular business sector. Such an individual is known as a 'rainmaker'.
In The Mind Of The Rainmaker brings together critical elements of rainmaker behaviour and thinking that help professionals win profitable and satisfying work over and over again. It is a highly practical guide that will show any fee-earner the 'best practice' ways to win work from new and existing clients. The book gives practical tips and exercises to try out and also features quotes and examples from rainmakers on how they win and retain business.
The book's authors are John Timperley and Simon Hegarty from The Results Consultancy. Commenting on the book's publication, John Timperley, Managing Director of The Results Consultancy, says.
"For the last year or so, I have been working to consolidate the material from the ongoing research The Results Consultancy undertakes into strategies used by partners in professional services firms to win high value work. In updating them for the current climate, I've called on the help of Simon Hegarty. Simon, a former senior partner with CMS Cameron McKenna, now coaches senior fee-earners in interpersonal and business development skills and has great experience and insight into the current challenges they face in winning professional services work in an increasingly competitive environment. It's been a delight to work with him."
Published by The Results Consultancy. Please note, this book is exclusive to clients of The Results Consultancy. For more information or to order a copy, contact John Timperley