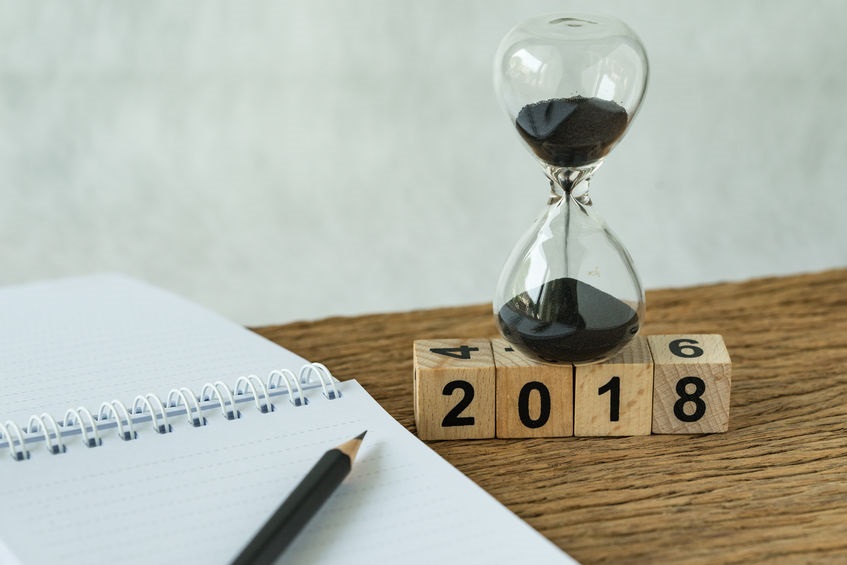 We are now over the half-way point in 2018 and, for many professionals, it's a good time to take stock of their business development (BD) efforts to date – as well as make plans for the remainder of the year. And with the summer break coming up (and hopefully some quieter moments), we've collated some tips to help you review and plan your BD approach in the months ahead.
In particular we've focused on approaches which often lead to a stronger return from a small but regular BD investment.  They will help you to build a steady stream of new work opportunities for the second half of the year. Cherry-pick which would be most applicable to your situation.
 1 Be ruthless in how you prioritise and apportion your time
Remember 20% of your BD activity will often lead to 80% of your results.  Reflect then on those contacts you really need to focus on and support more actively.  Scale back or delegate the attention to those who command too much of your time for little return.
2 Build your referral network
Research is showing that sourcing recommendations and referrals is a now major part of decision-makers' purchasing processes.  Ensure you have a strong network of people who:
a) are well networked, and
b) understand and value what you do and the benefits you bring to people and organisations.
That may mean you need to strengthen the relationships you have with existing contacts in the months ahead. You may also need to find new contacts to build into your network.  Either way, schedule time for this activity and ring-fence it in your diary.
The potential results are definitely worth it as referred clients can be less fee sensitive, and many not have the time to 'shop around' and compare several advisers. When it comes to expanding your network, consider using LinkedIn, networking or sector events and suggestions/introductions within your contacts and colleagues.
3 Broaden your relationships
On a similar note, but looking specifically at your client relationships, it's sensible to broaden your contacts at a client organisation. This will ensure your relationship doesn't just rely on one or a few individuals. Build a reputation amongst those individuals for work undertaken to a high standard and in the time-frame and budget parameters. Strive to actively support their business and personal goals wherever you can. Our next point will greatly help.
4 Enhance your reputation
Adding value to clients and contacts is a proven way to enhance your reputation and stimulate further work.  The key is to deliver value that is important to that contact – and this means investing time to get to know them.  Differentiate yourself and your approach by understanding their opportunities, markets and problems better than others.
5 Raise your profile
It is getting harder to differentiate as an adviser.  Having a specialism, point of view or guidance on a particular issue can help to set you apart.  Consider if you've experienced any trends in the issues you've helped clients with in the first half of 2018. Or are there any developments likely to crop up in the latter part of the year?  Are there any seasonal issues you can highlight or comment on?
Make a list of topics or issues you want to be associated with and plan time (albeit with the help of your marketing team) to utilise the likes of LinkedIn, Industry Press, Groups and Forums etc to raise awareness of your expertise in these matters.
6 Challenge your comfort zone
Busy professionals can limit themselves to certain BD activities because they fit within their comfort zone.  Often opportunities arise from new and less trodden paths. Those that challenge their comfort zones and regularly develop their business development proficiency often reap greater rewards.
So consider if your BD results to date are symptomatic of doing the same activities.  If you are looking to change the outcome, you will need to change what you do.  Ask a colleague to be a 'critical friend' and encourage you to push your BD development.  Alternatively, discuss with your Learning & Development team about training/coaching on a specific area.
And finally
The chances are the remaining half of the year will bring the usual frantic activity and you may find it challenging to maintain a steady commitment to your BD plan.  The best results are generated through a small but regular amount of BD activity.  Do help yourself to succeed by setting review points (say once every 3 weeks) where you assess your progress. Keep these dates firmly fixed in your diary, as this will ensure you definitely keep on top of your BD to-do list and achieve your goals by December 31st.
Can we help?
As well as the training and coaching The Results Consultancy delivers, we also run webinars to help professionals enhance their Business Development proficiency.  Our Autumn 2018 series features these topics:
Cross-selling approaches that work in today's client relationships – Friday 14 September 2018. 12.00pm-12.45pm BST
Fitting Business Development into busy schedules – Friday 19 October 2018. 12.00pm-12.45pm BST
Impressing clients and contacts – by becoming an even more commercial advisor – Friday 16 November 2018. 12.00pm-12.45pm GMT
Upping your win rate in pitch presentations – Friday 7 December 2018. 12.00pm-12.45pm GMT
If your firm would like to subscribe to one or all of the webinars, please contact our team on t: 44 (0) 20 7488 4419   or email results@winningbusiness.net.