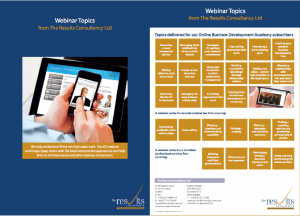 We've experienced increasing interest in our webinar workshops recently.
These enable firms to deliver BD skills training to their professionals across multiple locations – helping them to embed best practice and a consistent approach.
Webinars also assist those firms in minimising the travel and other related training costs.
In response to the interest we've received, we've put together this overview of the webinar topics we cover and you can also find out more on the Webinar page of this website.