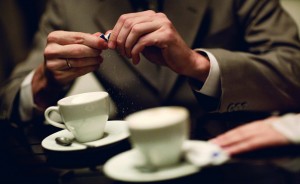 With the summer now truly upon us, social calendars are filling up to make the most of the long days and better weather. At this time of year, we're often asked by professionals how to convert the social conversations they have into business ones. Here are 5 tips we have put together to help:
o
Consider what's in it for your friend – Before approaching your friend on the topic of building a business relationship, put yourself in their shoes and think hard about what the benefits would be to them or their colleagues to have you or one of your colleagues as their adviser.
o
Your friend needs to be convinced that there is some business merit in helping you as that will make everything so much easier to take forward. Consider why they should refer you and your colleagues to his/her colleagues.  What value, insight or benefits can you bring?
o
Ask them for information – Don't be shy about asking for relevant information, such as contact details and introductions – your friend is likely to be keen to help in this you (at least that has been my experience!).
o
Treat your friend like a client –Be punctual, don't cancel meetings (which you might do in social circumstances), do what you say you are going to do.
o
Touchpoints – Use 'keeping in touch' techniques with your friend – they will be just as receptive to these as anyone else. Keep your friend informed on what's happening and how the broader relationship is developing with their colleagues. They will be as pleased as you to hear that it is working and will be encouraged to help you more.  They will also be a good source of feedback and future support.
Finally stay friends! Keep having as much social contact with your friend as previously. It is possible to have a really good social and business relationship at the same time.
For further advice about our training, coaching and e-learning approaches around developing your network and winning business, please contact us on tel 44 (0) 20 7488 4419