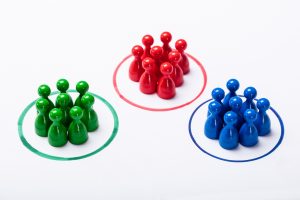 Current economic challenges are prompting more clients to shop around.  At the same time, a tough labour market is making it harder for firms to recruit the talent they need to deliver quality work profitably.  This combination is prompting some firms to seriously question the new work they take on.
Faced with a rise in potential new work enquiries, it is important to pursue those which will benefit and not be a drain on the firm.
We are therefore delighted to invite you to a complimentary webinar to explore key strategic considerations when making a 'go for it' or 'not go for it' decision:
Being selective with new work in the current environment
It takes place on Thursday 25 May 2023 – 12:00 PM – 12:45 PM BST
Led by John Timperley this 45 minutes webinar will discuss:
Current market pressures
Six things you need to know to make your decision
How to identify what it will take to win the opportunity… and retain the client
About the presenter
John Timperley is Managing Director of The Results Consultancy. He is an award-winning Business Development consultant, and a well-known speaker, trainer and author. He has more than 20 years of experience in advising clients at the Board and senior management level on how to win and retain win high-value business.
To register, click on the link below
Date and time: Thursday 25 May 2023 – 12:00 PM – 12:45 PM BST
We look forward to seeing you there.
The Results Consultancy Team