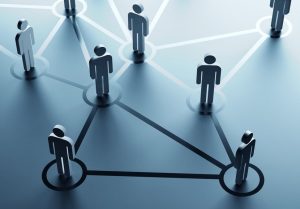 A professional's network can be a major source of work opportunities and referrals – and it makes great commercial sense to aim to attract work from those who know and respect you. The opportunities they bring are often easier and less time intensive to convert and are often less fee-sensitive too. What's not to like about all that?
In reality, though, many professionals are disappointed by the volume and quality of referrals they receive.
Join us for a complimentary webinar
We are therefore delighted to invite you to a complimentary webinar, Making the most of your referral relationships.  It takes place on Friday 25th June between 12.00pm-12.45pm BST
In this 45-minute session we will explain how to make the most of the referrer relationships in your network and attract more high value work as a result.
It will also discuss how to professionally and elegantly encourage contacts to refer new work to you through the approach you take and the language you use.
Led by John Timperley, Managing Director of The Results Consultancy, the webinar will cover:
Identifying the work-providing relationships with the most potential in your network
How to make the most of your referrer relationships
Ways to get – and stay – on referrers' radars in the current environment
How to have the 'referral discussion' in an easy and professional way
John Timperley is an award-winning Business Development consultant, and a well-known speaker, trainer and author. He has more than 20 years' experience in advising clients at Board and senior management level on how to win and retain win high value business.
To register, click on the link below
Date and time: Friday 25th June 12.00pm-12.45pm BST
We look forward to seeing you there.
The Results Consultancy Team