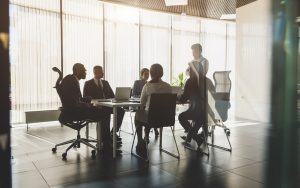 With the cost of bidding for work increasing and procurement teams making bid processes more complex, what could you do differently (or better) in 2023 to increase your win rate?
In our work advising on live pitches, we see teams continue to lose opportunities they could have won because they failed to implement five simple and effective techniques.
Join us for a complimentary webinar
We are therefore delighted to invite you to a complimentary webinar:
It takes place on Thursday 23 February 2023 – 12:00 PM – 12:45 PM GMT
Led by James Stringer, this 45 minutes webinar will discuss:
1.  Don't pitch: How to win six months before your competitors
2.  Pick up the phone: Asking and listening
3.  Your proposition: What's in it for your new client?
4.  Try before you buy: Issues and solutions
5.  The price is right: Pricing approaches that really work
James will share practical advice and insights around:
>  What negative behaviours do most firms exhibit in these five areas and why?
>  How can you do it differently and become more effective?
>  War stories of how firms have been successful using these approaches with examples of how you can adopt this good practice.
There will also be the opportunity to ask James questions at the end of the session.
About the presenter
James Stringer was Global Head of Bids for Allen & Overy for seven years and most recently was BD Director for Deloitte Legal in the UK where he secured a number of prestigious panel slots. He is a seasoned bid leader whose roles have involved him leading or working on each firm's most valuable opportunities, identifying and leading change to amplify working-winning good practices and running bids training in many international markets to help embed improvement. He also has expertise in pricing.
To register, click on the link below
Date and time: Thursday 23 February 2023 – 12:00 PM – 12:45 PM GMT
We look forward to seeing you there.
The Results Consultancy Team