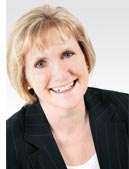 Marketing And Business Development
Michelle advises on, and gives hands-on support with, the strategies and activities that raise a firm or fee-earner's profile in a chosen market. This includes actively helping fee-earners and marketing teams with marketing and business development implementation. She also specialises in targeting new clients and protecting existing client relationships from competitors.
Michelle previously held senior marketing and business development positions in well-known accountancy and consultancy firms. An accomplished business writer, Michelle has published numerous publications and helps a number of clients with their thought leadership and content marketing approaches.
A selection of Michelle's published insight
5 things you should know about your client
8 steps to becoming a more 'commercial' adviser
7 ways to motivate colleagues to introduce you to their clients
8 ways to ways to successfully cross-sell a colleague's expertise
8 ways to make social media help your business development
Contact: michelle.daniels@winningbusiness.net
« Return to Meet The Team section