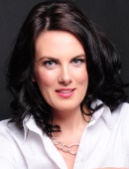 E-learning
Jo has over 15 years of legal marketing experience, working at Clifford Chance, CMS Cameron McKenna, Hogan & Hartson and, most recently, Hogan Lovells in a range of BD positions. Prior to that she held sales and marketing roles in the travel and retail sectors.
Jo's experience spans the full range of marketing communications and business development activities. Particular areas of specialisation include: integrated marketing campaigns, cross-selling, profile raising, special projects, pan-European industry initiatives and client development.
Throughout her career, Jo has been actively involved in BD training programmes for marketing professionals and lawyers. She now introduces professional services firms to our structured e-learning product and 'just in time' business development resource, the Online Business Development Academy.
For an informal chat and demo of the Online Business Development Academy, and to see how it could benefit your organisation please contact Jo.
« Return to Meet The Team section