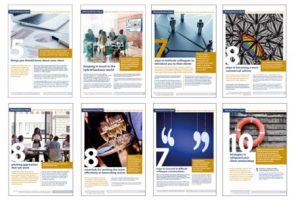 Newly revamped for Autumn 2023, our popular Winning Business Digests give practical tips and insights for busy professionals.
These 4-page digital digests share easy-to-apply tips and the latest advice for over 45 business development, client management, financial management, networking, pitching, self-development and team management topics.
Over 45 digests to choose from
Available in a pdf format for desk-based and on-the-go viewing, the digests come in handy in various ways.
For example: