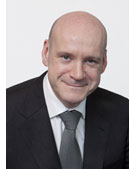 Communication And Thought Leadership
Matthew has a strong track record in helping business-to-business and professional services organisations communicate and position the value they offer clients. He is a skilled business writer and editor whose practical experience as a business owner, management consultant and business developer bring uniquely valuable insights to successful communications projects.
He helps clients with high-profile thought leadership and change management initiatives, targeted research surveys, business proposals, annual reports and brochures, internal communications, online media campaigns, high level seminars and events. Matthew has held director level BD roles in the legal sector.
« Return to Meet The Team section