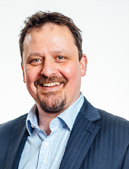 Communication And Influence
Dan is a business psychologist with an excellent reputation as a facilitator, consultant, speaker and coach. He is highly creative and brings fresh thinking – particularly in the areas of communication, influencing, personal impact, relationship building, engagement and organisational development.
He has worked with a wide range of audiences, in all sectors, on all continents, and at all occupational levels – including boards and senior management teams.
Dan is also an accredited MBTi practitioner and has an excellent knowledge of the latest thinking in the worlds of psychology, neuroscience and business. He is experienced in conducting rigorous evaluation and organisational research and his study of the development of people inside one magic circle firm (and the recommendations he subsequently made) feature extensively in a recent book on best practices in the legal sector.
As a testimonial, the president of one global PLC writes:
"What has made my work with Dan stand out is his ability to successfully blend theory and practice into an accessible, humorous and meaningful learning experience. Often we find that Dan's sessions are the key take away moment from our conferences."
« Return to Meet The Team section