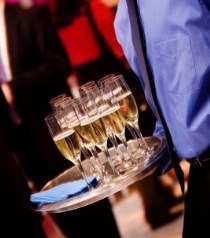 With the Christmas networking season nearly upon us, we've put together a Winning Business Digest that shares 8 essentials for working the room effectively at events.
Most professionals will participate in numerous events during the forthcoming season and the challenge for many is how to ensure the time they invest ultimately pays off and actively supports their business development efforts.
At the same time, research into networking events shows that impressions are formed quickly and those professionals who demonstrate interest, warmth and enthusiasm in the people they meet gain the best outcomes.
Our Digest shares the essentials on how to create opportunities for further work-winning conversations from your networking with new and current contacts. Download a copy of the Digest here.
Also to learn more about our networking training, coaching and webinars on networking get in touch.